Casual bank work
Being a bank support worker
As a casual bank support worker, you'll have the flexibility to take on either ad-hoc or longer-term bookings that work for you.
You can find out about being a bank support worker in our short video.
The rewards of being a bank worker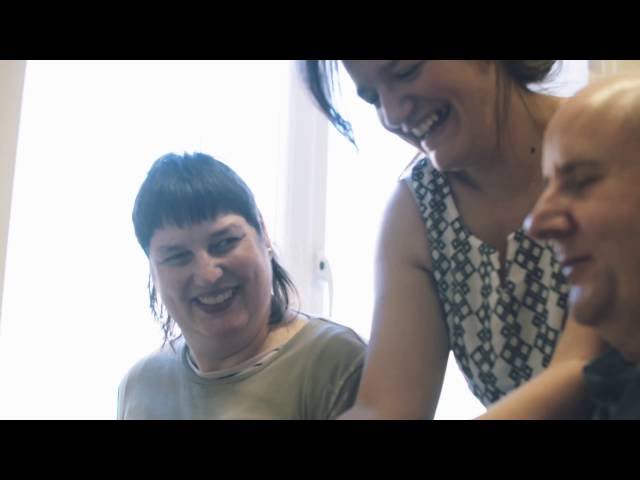 Types of support
You could support individuals in a variety of settings including in their own homes (called 'supported living services'), in registered care homes, or in day centres.
You'll support people in all aspects of their daily life, including doing household tasks, cooking, managing finances, and cleaning. Because disabilities affect different people in different ways and people's needs and aspirations vary, you'll tailor the support you provide to the individual. Many individuals need support with their personal care, some people communicate non-verbally, some need support with eating and drinking, others need support with their mobility.
In the community, you may, for example, support people with social activities, day trips, attending classes, doing sport, searching for employment, or attending college. It's a role which promises variety and a sense of satisfaction.
Find out more about being a support worker.
Where you could work
We have roles in many locations across the South West, including Bristol, North Somerset, Devon, Cornwall, Wiltshire, and Gloucestershire as well as Andover, Oxfordshire, and London.
Why become a bank support worker?
People join our bank register for many different reasons:
The need for flexible working arrangements to achieve a better work/life balance
Being able to choose shifts throughout the day
Some want to work predominately nights
Some want to work predominately weekends
The possibility of a gradual return to work after a break
Wanting to earn some extra money
The desire to gain more skills and experience in a wholeheartedly rewarding career
Using the experience as a 'stepping stone' to a permanent role
Shift patterns
We understand that different people have different needs and life commitments.
As a bank support worker you'll have flexibility and access to shifts that fit in with your lifestyle. You'll inform the bank service of your availability or we'll contact you with available shifts; you could work for a day here and there, for a week, or for a number of months. Bank working could be your main method of working or a secondary role.
What makes a good support worker?
We find the right people with the right values to best support individuals with learning disabilities or autism.
They ask questions and find ways to solve problems. They make things happen, are resilient, and can work with all types of different people. They're creative and flexible in their approach. Above all they're 'whole-hearted' and always start with the needs of the individual they support. Flexibility is also key so you can support individuals in different services. You don't necessarily need experience as we provide full training.
Training and support for casual bank support workers
What do I need to do before I can join the bank?
If you're successful at interview, you'll need to provide training certificates to confirm you have the basic required skills. If you don't already have these certificates you are welcome to use our eLearning resources to obtain them or use another training provider of your choice.
Will I get training once I am registered on the Brandon bank?
You'll receive initial training to enable you to complete your probation and gain your Care Certificate. An experienced and competent member of the team will observe and assess your practice in your early weeks with us.
Throughout your time with us you'll also attend further training sessions as and when required.
How is training delivered?
Our training includes some online courses giving you the flexibility to do the training when and where you want. There are some topics (for example First Aid and Moving & Handling) that are delivered face-to-face by an instructor; we'll book you on a course near to your area of work. Of course, if you've already completed this training and have a valid certificate, we will accept that.
If you're new to social care, then you'll be supported to obtain the whole Care Certificate which is a nationally recognised standard.
What support will I get?
You'll be supported by our learning and development team and bank coordinator/manager. Support can be given over the phone, by email, or in person if you prefer.
We have places where you can come to do your e-learning using our equipment and we can help you along the way.
Find out more about our training and career pathways.